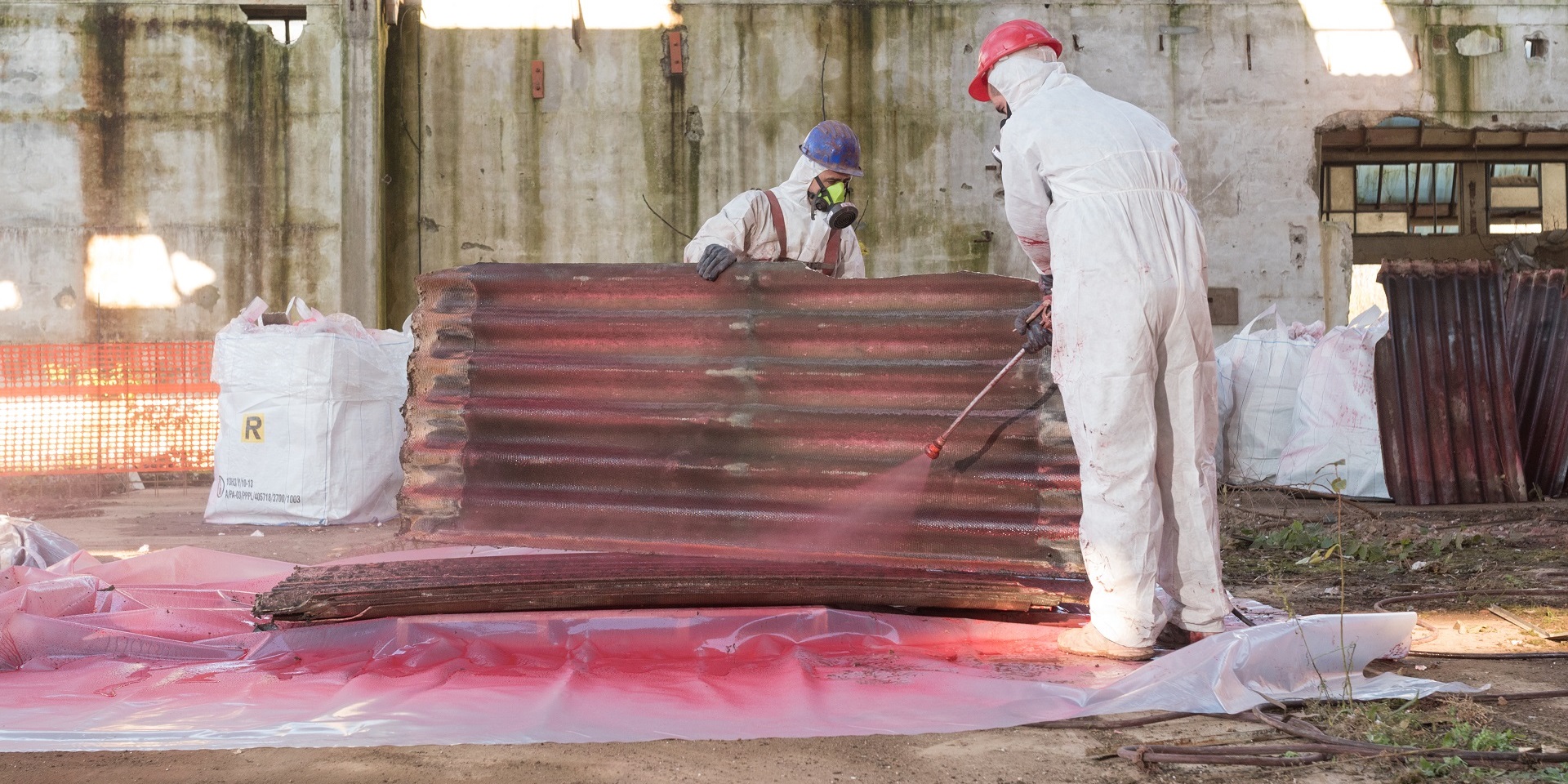 Asbestos Removal – Let us tackle your asbestos removal in a hassle free manner
As an asbestos removal company, we offer both licensed and unlicensed removal – through our SAS teams or our trusted contractors.
We have over 15 years' experience across all asbestos services including, asbestos removal. Our SAS Asbestos team are fully trained in the safe and effective removal of asbestos and are quick to respond to your removal needs with same day site visits!
Why Choose SAS Asbestos?
Over 15 years' experience in asbestos removal
Asbestos floor tile removal
Asbestos garage roof removal
Asbestos ceiling removal
Asbestos roof removal
Asbestos garage removal
Work to the highest standards and following strict guidelines in relation to HSG264
24 hour advice line
Same day site visits
Highly trained asbestos removal companies
Asbestos can be very dangerous and should be dealt with by Asbestos Removal Companies.
Asbestos was extensively used as a building material in the UK from the 1950s through to the mid-1980s. It was used for a variety of purposes and was ideal for fireproofing and insulation.
Asbestos materials in good condition are safe, unless asbestos fibres become airborne, which happens when materials are damaged:
Damaged asbestos, or asbestos that is at risk of becoming damaged, must be safely removed
For safe asbestos removal the area in which it is present must be sealed off.
Large filters and fans are used to reduce the air pressure, stopping fibres from escaping.
During asbestos removal the removed particles must then be taken from the building and disposed of. 
Contact our asbestos specialists for more information on asbestos removal services. Call us on 0113 887 1777 or complete our contact form below.
Asbestos Garage Roof Removal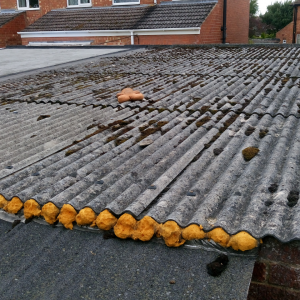 Do you have an Asbestos garage roof? Here you can find useful information about the type of Asbestos used in your garage roof, its dangers and advice on when to get your garage roof replaced.
The type of Asbestos used in domestic garage roofing is known as Chrysotile or more commonly, White Asbestos. Although White Asbestos is still classified as a hazardous material, due to very low Asbestos content it is considered to have a very low risk potential and although we always recommend due diligence when dealing with Asbestos if your roofing panels are undamaged and undisturbed the risk to your health is minimal.
Should your Asbestos garage roof have suffered any impact damage or deterioration then a little more caution is required, avoid unnecessary exposure and take care to minimise disturbance until you can have the garage roof replaced.
Contact our asbestos specialists for more information on asbestos garage roof removal services. Call us on 0113 887 1777 or complete our contact form below.
How Dangerous is an Asbestos Garage Roof?
Asbestos in any form poses a health risk however the type of Asbestos used in domestic garage roofing has a lower risk potential than its counterparts and if your garage roof is undamaged then this risk is negligible.
Having Your Asbestos Garage Roof Replaced
Damaged or not, having an Asbestos garage roof places restrictions on the functionality of your garage. The associated health risks prevent using your garage as a usable space such as a workshop or gym but the real damage is from the release of Asbestos fibres which can contaminate the contents of your garage preventing the storage of sentimental and financially valuable items.  Although harder surface items can be cleaned, penetration of soft materials and fabrics can leave items dangerous and unusable.
Our operatives are trained and certified to work with Asbestos and our company is fully licensed to transport and dispose of Asbestos material. As the homeowner it is your responsibility to ensure that any company you hire disposes of the Asbestos waste safely and within the regulations.
Replacing Your Old Garage Roof
Unlike the garage roofs of the past our modern garage roofing systems are based on a high grade galvanised steel profiled garage roofing panel which can be used to replace any type of garage roof including Asbestos and Cement-Fibre garage roofs regardless of size or shape.  Our lightweight profiled roofing panels are robust and versatile manufactured with a Plastisol coated exterior layer combined with an anti-condensation 'DRIPSTOP' felt membrane which is fully adhered to the underside.
Garage Roof Guarantee
All garage products have guarantees of up to 15 years. We only use the best products in the industry, and if you do experience any issues, post-installation, don't worry, our after-sales team are here to help resolve any issues